Voice Tax Rebate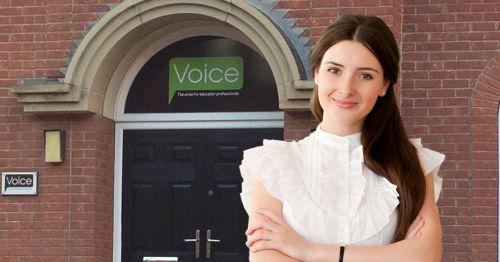 Teachers and childcare professionals help ensure our children's successful development from the start. Many go above and beyond their expected role and work tirelessly to provide all-important education for our future generations.

As with the rest of our UK workforce, they deserve recognition for the work they undertake. And it's only fair that they should be protected from problems and issues in the workplace, such as health and safety, discrimination, pay and conditions. This is where the teaching unions play a vital role in protecting our educators.

Voice prides itself on being a friendly but firm union for education, early years and childcare professionals

It provides a voice for teachers, lecturers, nursery nurses and nannies, as well as head teachers and school support staff, including teaching assistants, technicians, administrators and students.

The union's aim is to support, protect and listen to its members throughout their career in the belief that every professional in education, early years and childcare has a right to be heard.

The union support tens-of-thousands of members across the UK and believes in the power of negotiation to protect the interests of its members - never to resort to strikes or other forms of industrial action.

Voice was founded as the Professional Association of Teachers in 1970 by two Essex teachers Colin Leicester and Ray Bryant. In February 2008, the Professional Association of Teachers became Voice: the union for education professionals.

It negotiates with government departments, local authorities and private employers to seek recognition for education and childcare professionals. This is assisted by a strong position in government working groups and consultation forums.
The union's goal is to ensure the place of work is somewhere its members feel valued, secure and rewarded.

Many people are unaware that if you pay certain expenses in order to do your job you can claim the tax back on those expenses.

One example is tax relief on certain union and professional fees you pay every year – for instance, the cost of Voice membership. You may also be able to claim tax relief on any clothing and equipment you purchase for teaching PE and sports lessons.

Thousands of teachers miss out every year because they don't claim the tax rebates they are entitled to within HMRC's deadline.

If you pay professional and union subscriptions to the NUT, NASUWT, ATL, NAHT, NPH, Voice, EIS, ASCL, UCU or another approved body you are entitled to tax relief.

We have a straight forward and easy-to-use process to help you claim the money back that you are entitled to, so go ahead, make your claim today.